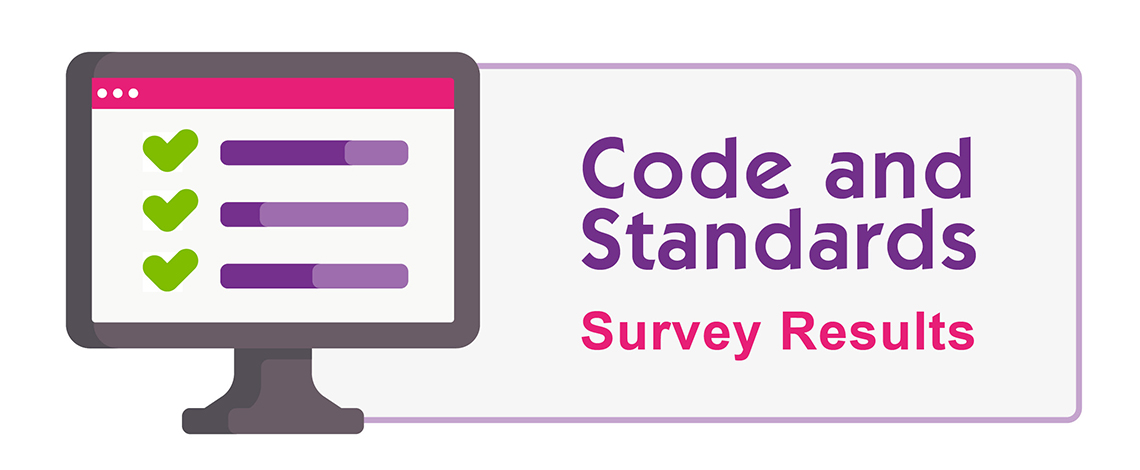 In winter of 2021, we conducted a survey to secure member and stakeholder feedback regarding the understanding and application of the Code of Ethics and Standards of Practice (Code and Standards) and the use of professional practice resources. The survey helped the College to identify and confirm themes and topics to inform communications and resource development to support members in understanding and applying the Code and Standards. The information also provided a view of how the College's current professional practice resources are being used.
Thank you to everyone who participated in the survey. Below summarizes the survey's key findings.
Participants generally agreed that RECEs are most comfortable understanding and applying the following Standards:
Standard I – Caring and Responsive Relationships
Standards III – Safety, Health and Well-Being in the Learning Environment.
As professionals in a care and relationship-based profession, Standard I typically comes naturally to many RECEs. Establishing caring and responsive relationships is an aspect of practice that's valued and is understood by members as essential when engaging with children and families. During the COVID-19 pandemic, RECEs demonstrated the principles of this standard as they developed new ways to establish and maintain responsive and caring relationships.
Ensuring the creation of a safe and healthy environment is another area that RECEs are very comfortable with in practice – perhaps because it's often guided by legislation and guidelines. RECEs understand its importance in supporting children's health and well-being. Further, COVID-19 has required new and modified health and safety protocols, creating more of a focus on Standard III during the pandemic.
Members were least comfortable understanding and applying the following Standards:
Standard II – Curriculum and Pedagogy
Standard V – Professional Boundaries, Dual Relationship and Conflict of Interest
One of the reasons RECEs may be less confident in applying Standard II is because of the complexity of this practice area. Knowledge of child development, learning theories and pedagogical processes continues to evolve and it can be challenging to keep up-to-date on new findings.
Maintaining professional boundaries, being aware of and managing dual relationships, and identifying conflicts of interest are important for a relationship-based profession. However, RECEs may be less comfortable with Standard V as it may not be top of mind during everyday practice. Also, the interrelated aspects of this standard may not be part of their ongoing reflections and discussions with colleagues.
In the survey, members also identified top practice areas (see infographic below) they would like additional knowledge and guidance in. Below is a list of our existing and upcoming resources pertaining to most of the subject areas.
Child Development
Practice Guideline and Practice Note on Child Development – coming soon
Professional Boundaries, Dual Relationships and Conflicts of Interest
Curriculum and Pedagogy
Indigenous Practices, Diversity, Equity and Inclusion
Legislation and Policies
Communication and Conflict Resolution
Leadership and Professionalism: