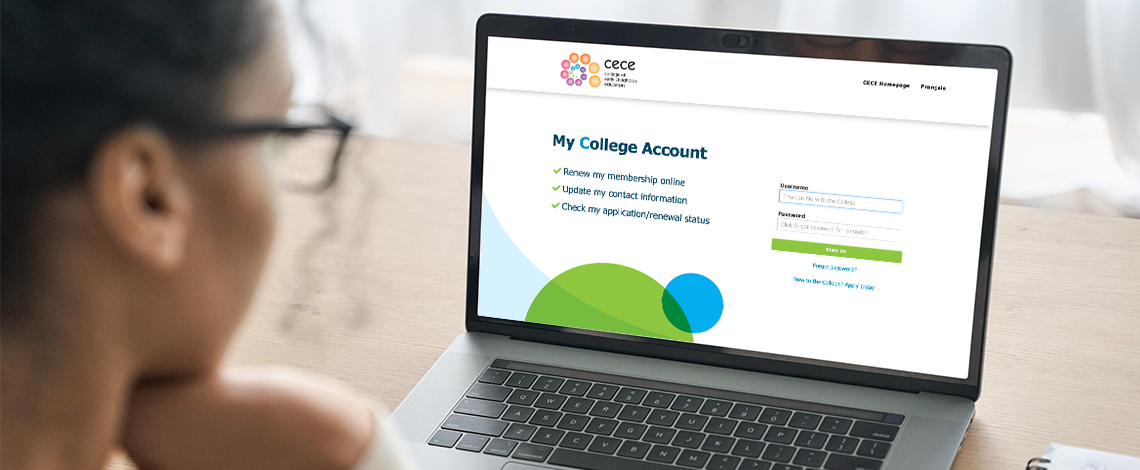 RECEs have a responsibility to renew their membership every year. CECE automatically sends a reminder two months before the renewal date. Membership can easily be renewed online.
Tips for renewing your membership:
Be sure to answer all the mandatory questions as indicated by a red asterisk (*). The online form will only process your submission when all the mandatory fields are completed.
A confirmation message will appear on the screen upon successful submission of the renewal form.
To complete the employer field, hit the "find" button function first to open the search field to find your employer. The box above the "find" button is not a field for you to type in.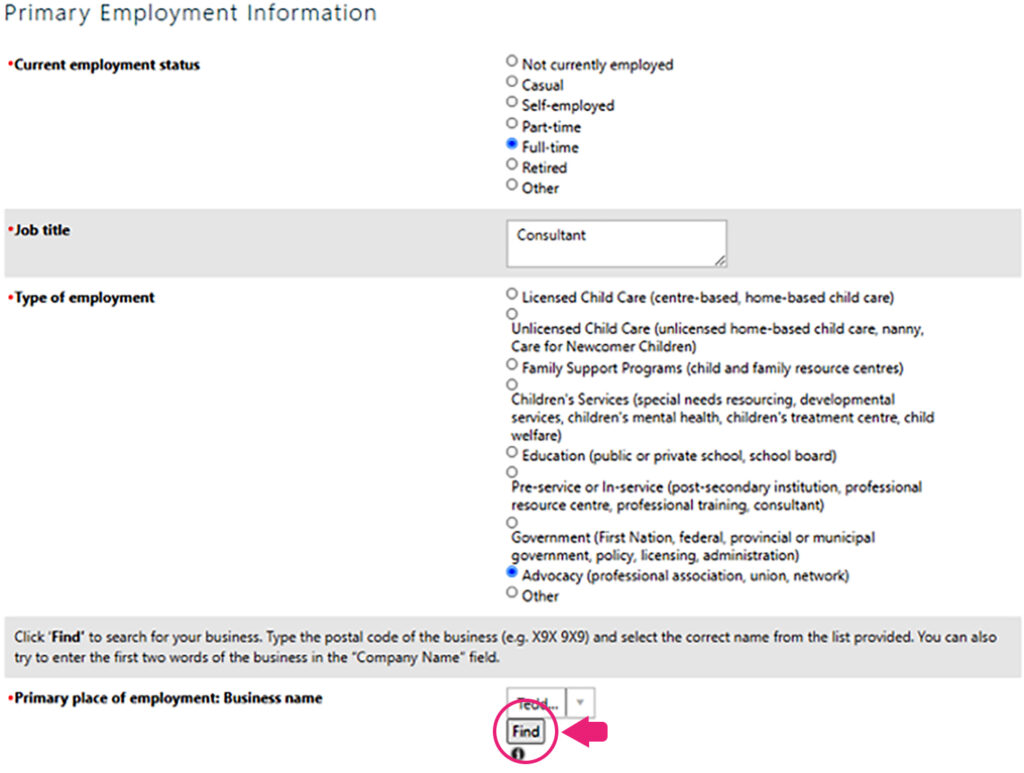 If you are new to the membership renewal process, visit the FAQ section to learn more.