The Public Register is your membership information source. It provides key membership information and proves to the public that you are a registered early childhood educator (RECE).
About the Public Register
The Public Register lists all members of the College past and present. Only those members listed in good standing with the College can use the protected title "Registered Early Childhood Educator" or "RECE". This is the only accurate source of information on your status because it is updated in real time, as changes take place.
If a member isn't in good standing with the College, the Public Register will note this, along with any limitations, disciplinary actions or proceedings that have taken place.
Membership Information – Everything you need to renew
Many members are unsure where to find their membership information with the College. Through the Public Register, you can look up your information using the search feature.
Once you find yourself, or the person you are looking for, you can view their member profile. The profile includes the following information highlighted below.
Member name
Registration number
Registration status
Date on which Certificate of Registration was issued​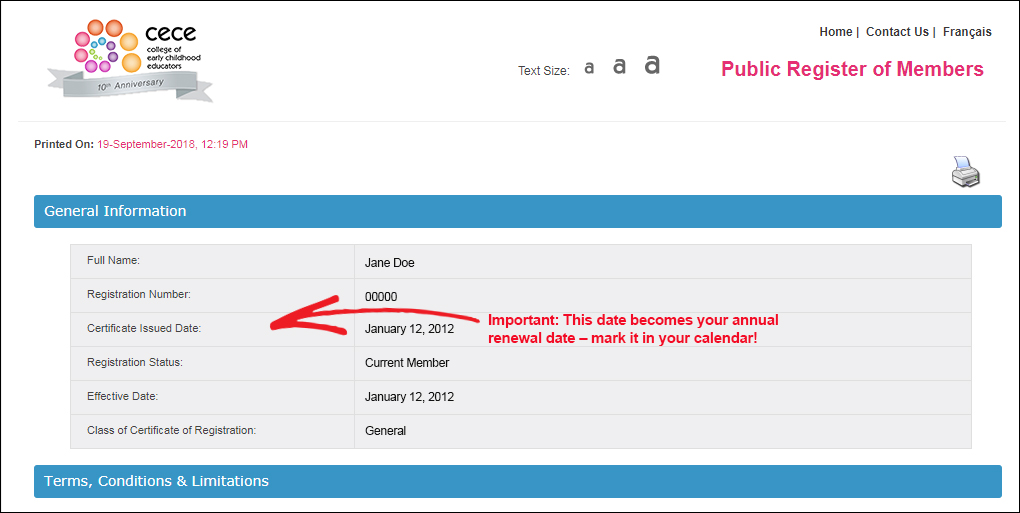 Prove Your Membership
The Public Register makes it easy to prove your membership status anywhere, anytime. Simply find your member profile on the public register using a computer, phone or digital device.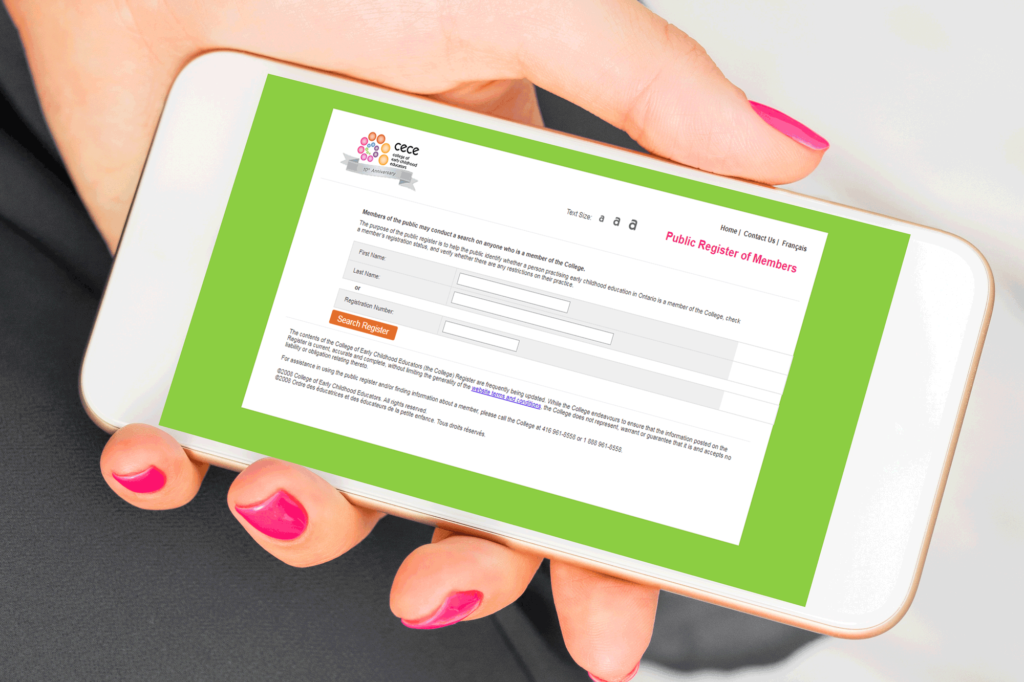 For more information on the Public Register visit the College's website.