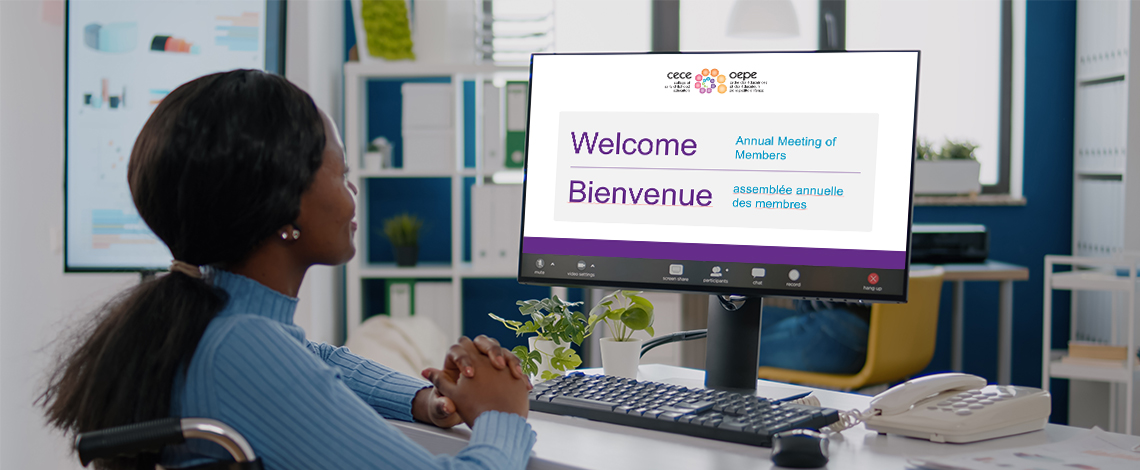 The College of Early Childhood Educators is pleased to notify registered members of the 13th Annual Meeting of Members.
Date:               Wednesday, January 12, 2022
Time:              6 – 7 p.m.
Location:       Online
The goal of this meeting is to inform members of Council activities during the previous fiscal year. The meeting does not include any motions or votes.
Agenda:
Council Chair's report
Committee report
Auditor's report
Question / answer session
College members are welcome to participate, although this meeting is not mandatory.
To participate, RSVP by Monday, January 3, 2022 by 5 p.m.