Gillian Burns is a retired RECE from the Central West region. She completed her ECE diploma at Sheridan College in 1976, and went on to work as an educator, supervisor, and most recently as a Manager of Children's Services Investments for Halton Region before retiring in 2018. We spoke with Gillian about how she completes her Continuous Professional Learning as a retired RECE and why she feels it is important to maintain her membership status after retirement.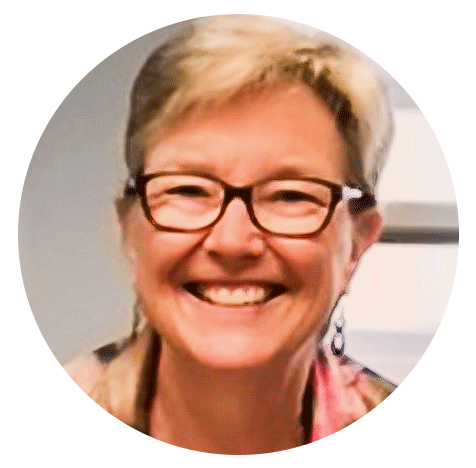 Can you share some of your learning goals?
My goals focus mainly on Standard I: Caring and Responsive Relationships and Standard IV: Professionalism and Leadership. Because of all my years of experience, one of my goals is to share knowledge with and mentor others in the profession. I'm aiming to stay current by keeping up on changes in legislation and government, and their impacts on children, families and the profession. I'm also curious about new technology being used in programs. Linked to these interests, I act as a Subject Matter Advisor for the College of Early Childhood Educators, so I participate in the self-governance of the profession by being available to provide feedback or contribute to resource development where needed.
How have your CPL goals evolved as a result of your retirement and change in employment status?
My goals have shifted, but not necessarily changed, since retirement. I still focus on goals such as mentorship and keeping up with legislation and changes in government, but certain goals are harder to accomplish when you are not practising directly with children, families or colleagues in the early years sector. I do a lot of volunteer work – for example, I volunteer at a women's shelter – and in my volunteer work I reflect on ways that my expertise in working with children is applicable and how I can share that knowledge with others.
What are some of the challenges in completing your CPL requirements as a retired RECE?
Relationships are essential to many of my CPL goals. When you're retired, you aren't speaking with or meeting with other members of the profession as often. One of the ways I keep in touch is by participating in online networking groups. I aim to be true to the goals of CPL and the values of the profession, while adapting these to my current realities.
Why is it important to you to maintain your membership status?
I am truly proud of the profession of early childhood education and all of the people who contribute to it. When I joined the Halton Region AECEO board as a student, discussions about legislative recognition for ECEs had begun. At first, I did not understand what it meant, but as time went on I became deeply invested. Throughout my career, I have advocated for professional recognition of ECEs and for the creation of a regulatory body. It was an important part of my work that I spent over 40 years fully engaged with, and I did not want to give up my RECE title after retirement.
Currently, the College of Early Childhood Educators only has one membership class – the General class. One of our strategic priorities is to examine our membership classes so that in the future, non-practising members such as Gillian may be part of a membership class that better reflects their employment status.