For the first time in history, over 100 child advocates from across the country gathered on Parliament Hill on November 20 to collaborate on child care in Canada and to build connections with government officials. Council member Lori Huston RECE was invited to attend the National Child Day event.
The event was organized by Child Care Now and its provincial counterparts, and focused on gathering commitments from MPs and Senators to be champions for children and build a publicly funded and managed system of child care in Canada. We spoke to Lori after the event about her role as an advocate for children.
As an RECE, why is advocating for children so important to you?
With my professional experience as an RECE and my personal experience as a single mother of two young sons, I know that children need parents and educators to present information and make requests in a focused way to ensure that essential changes occur in the best interest of the children. I see myself as a leader who empowers others to lead, as a mentor to Indigenous ECE students and educators in the province and as a member of the Thunder Bay ECE Unite community of practice. I share my advocacy experiences and encourage others to get involved.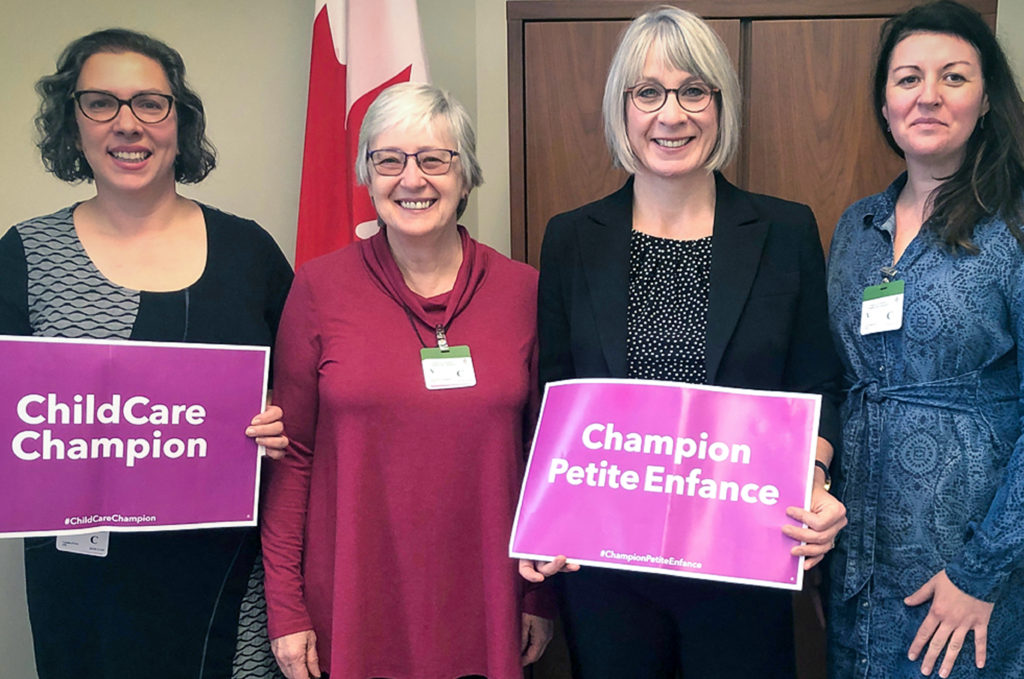 Left to right: Carolyn Ferns, Public Policy and Government Relations Coordinator, The Ontario Coalition for Better Child Care; Marilyn Grudniski, Director of Training, Little Lions Waldorf Child and Family Centre; The Honourable Patricia A. Hajdu, MP for Thunder Bay-Superior North and Minister of Employment, Workforce Development & Labour; Lori Huston RECE, CECE District 1 Council Member
What took place at the event on Parliament Hill?
The advocates – who came together from each of Canada's provinces and territories and who work in various sectors – held over 60 meetings with MPs to talk about key issues and to encourage them to be a champion for child care. I personally had the opportunity to speak with Patty Hajdu, Minister of Employment, Workforce, and Labour. There was engagement and support on both sides, and everyone had a very positive experience communicating with MPs. A lot of things came out of the individual meetings that MPs are willing to follow up with. The event resulted in education, awareness, and the recognition that there is a great deal of important work to be done when it comes to child care.
What should RECEs know about the event?
On November 20, a very diverse group of people from all over Canada came together. People collaborated from all sectors to support child care. It's not just an issue for early childhood educators; it affects women's equality and the workforce. On November 20th, a report was delivered to the government on child poverty within the country and the message was that if we are going to combat child poverty, we have to invest in child care. I think the highlight for RECEs is that we do have a voice in the bigger picture and it really does matter.